Under the Dash Panel With 3 Lights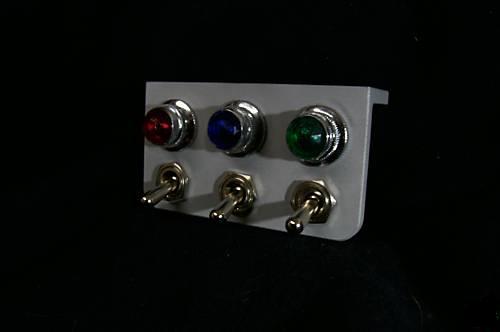 Tired of the sheet metal panel, or forgetting you left on the toggle? This is a rigid 3/16 aluminum CNC cut panel that will surely add that extra bit of simplicity to the ride. Holes are cut for the lights and the toggles, and holes also for the mounting of bracket under the dash. For this price, why would you bother making one?

Kit includes:

3 lights and 1 sand blasted 3/16" x 2" x 3.5" panel.

Toggle switches not included!!!