32" Big Boy Custom Speed Hole Aluminum Shifter Handle Lever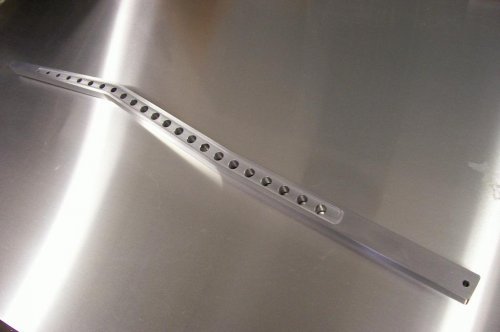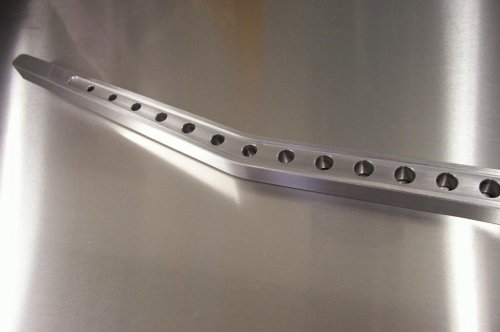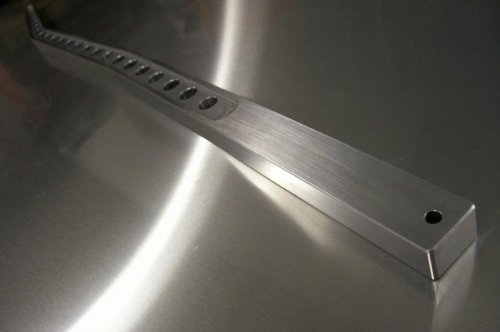 This could be the final touch you been looking for. Standing proud at about 32" x 3/4" thick x 1 1/8" wide, made from aluminum, this baby is one bad shifter. There is a hole 5/16-18 stud drilled and tapped with a stud installed in the end for your knob. We leave the finish brushed, but it could easily be polished.

Don't be fooled this is a boat load of aluminum and very difficult to make, you won't be disappointed.