6-71 Blower SuperCharger Adapter Six Pack Tri Power Holley Mopar Ford Chevy Carburetor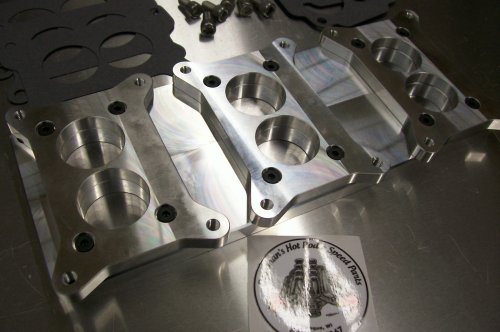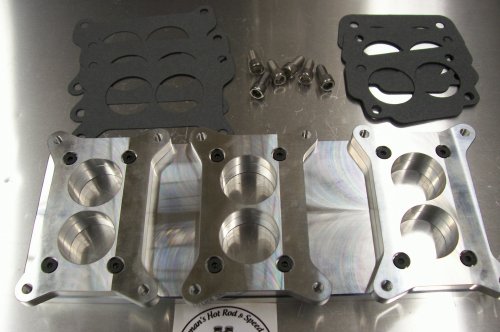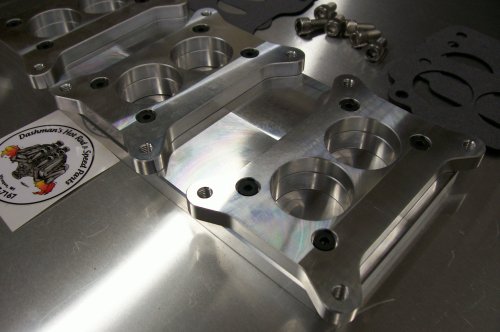 This bolts to the top of a 6 71 or 8 71 supercharger. The carburetor bolt pattern will work for the Holley 0-4144-1 & 0-4365-1 carb for the factory spacing of the OEM Six Pack setups.

The center rib of the blower case will fall right in the middle of the center carb, it can be removed or use an air file on it to help the flow, that's part of the game when hot rodding.

We have an equally spaced adapter if you are trying to run the 4412 carbs in our store, if you can't find it let us know.

Free Hot Rod Sticker included!! Any questions please email or call 608-637-7167 us at Dashman's Hot Rod & Speed Parts.